Aviation Advisory Board
In 2009, Woolpert established the Aviation Advisory Board to guide and structure the firm's innovation in aviation and transportation policy, design, construction and technology. The board not only provides a platform for discussing new ideas, but it also helps the firm maintain a coherent strategy and ensure clear and targeted industry outreach. 
Board members are former senior executives of large- and medium-sized airports, the FAA, security agencies, airlines and public transit organizations. Our board members leverage personal experience to foster Woolpert's staff development, and as knowledgeable champions, advocate new technology and industry trends. 
We invite other industry experts to speak at our board meetings, and we engage with our board on a variety of matters including FAA policy, autonomous/connected vehicles, unmanned aircraft systems, urban air mobility, stormwater partnerships, asset management, security and resiliency, green infrastructure, building information management and geographic information systems. State and federal legislators, as well as FAA staff, routinely participate in our meetings to "hear and be heard" on current affairs that affect the aviation and transportation industry. 
These efforts have helped Woolpert to steadily grow market share. Broader and stronger industry relationships and innovative consulting solutions are helping our clients achieve greater efficiencies and value. 
Board Members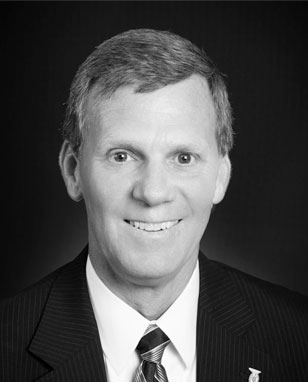 Rick Day

Rick Day, president of Rick Day and Associates, has wide-ranging experience in air traffic and transportation projects, as well as in developing, managing and implementing geospatial projects. He was formerly senior vice president of operations for the FAA and has served on the board of the Air Traffic Control Association. Day has served as a member of the Radio Technical Commission for the Aeronautics NextGen Advisory Committee Steering Committee as well as the NextGen Management Board and Airport Obstruction Steering Group. His areas of expertise include in-depth knowledge of FAA regulations, air traffic control, aeronautical surveying, airport obstruction management and unmanned aircraft systems. 

Krys Bart, A.A.E.

Krys Bart, president and CEO of Krys T. Bart and Associates, LLC, has over 25 years of experience in airport senior management and has worked with all segments of the aviation industry. She is the former president and chief executive officer of the Reno-Tahoe Airport Authority, and her areas of expertise include aviation safety, financial positioning, land development, organizational achievement and effective communication. 
Benjamin R. DeCosta, A.A.E.

Benjamin R. DeCosta, the principal of DeCosta Consulting, LLC, is an aviation industry thought leader with 40 years of experience. Formerly, he was the general manager of Hartsfield-Jackson Atlanta Airport as well as Newark International Airport. DeCosta is currently the vice chair of the Airports Council International's World Business Partners Board and is on the steering committee for the American Association of Airport Executives' Corporate Committee. 
Woodie Woodward, Ph.D.

Woodie Woodward has had an extensive career in government and the aviation industry. She has served in numerous leadership positions with the FAA, including associate administrator for airports and director of the FAA's management and leadership school. Prior to joining the FAA, Woodward served as chief of staff for U.S. Senator Mack Mattingly (R-Ga.) drafting legislation and policy issues. She also held senior positions in the administrations of Presidents Ronald Reagan, George Bush, Bill Clinton and George W. Bush, where she was a key leader in helping airports and the airline industry recover from the 9/11 attacks. 
Bob Montgomery  
Bob Montgomery has over 43 years of aviation consulting experience at Southwest Airlines. Beginning in 1977, he served Southwest in numerous capacities, from ramp agent to vice president of airport affairs, and he was responsible for the acquisition, design and construction of more than 85% of facilities occupied by Southwest. As the first airline representative to sit on the Oversight Committee for the Airport Cooperative Research Program, Bob has been involved in most major U.S. airport development projects conducted since 1984.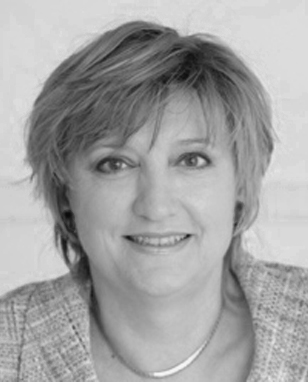 Leslie Blakey

Leslie Blakey, a principle at Blakey & Agnew, LLC, and president of the Coalition for America's Gateways and Trade Corridors, has 23 years of experience overseeing transportation-oriented clients across a variety of industries and for 19 years has developed policies and strategies that unite many public and private organizations. Since 2012, she has served on the U.S. Department of Commerce Advisory Committee on Supply Chain Competitiveness, where she has chaired the Infrastructure and Finance Subcommittee. With Blakey's diverse background in public outreach, communications, and government affairs, she assisted Woolpert's development of its Aviation Advisory Board in 2009 and continues to serve it today.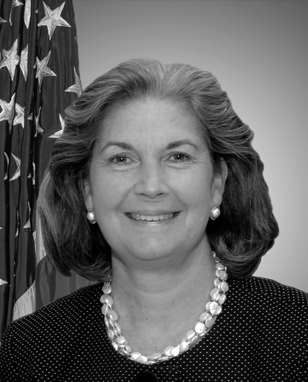 Peggy Gilligan
Peggy Gilligan held various positions during her 37-year career with the FAA, one of which as the Associate Administrator for Aviation Safety, leading the organization responsible for setting, overseeing and enforcing safety standards for all parts of the aviation industry. Prior to this, she served as the FAA Chief of Staff. Gilligan also functioned as the government co-chair of the Aviation Safety Information Sharing and Analysis (ASIAS) initiative and the Commercial Aviation Safety Team (CAST), groups committed to improving aviation safety by reducing the risk of accidents. CAST was recognized for developing an integrated, data-driven strategy that reduced fatal aviation accident risk by 83 percent over 10 years.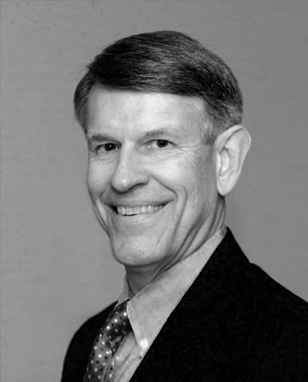 John Boatright
John Boatright, president of Boatright Aviation Consultants, Inc., has over 36 years of airline experience serving in operations, international, corporate real estate and providing leadership of major airport expansion and leasing transactions. Boatright also led the Hartsfield-Jackson Atlanta International Airport expansion during the design and construction of Runway 10/28 along with other major elements of the program exceeding $5 billion in cost.