The fastest growing architecture, engineering and geospatial (AEG) firm in the country, Woolpert delivers value to clients in all 50 states and around the world by strategically blending innovative design and engineering excellence with leading-edge technology and geospatial applications.
Together, we can move the world forward with forward thinking.
Why Woolpert?
The reasons are plentiful, but here are just a few of the top.
Create Your Own Office—or Pick from One of Ours
We call it "Freedom to Work," and it means that you choose the working environment and schedule that helps you perform at your best. Whether that's in one of our 60+ offices, at your home or even from the road, you have the freedom to do your job where it makes the most sense for you. Remote workers are provided with all the technology and support they need to be productive from virtually any location.
Need unconventional hours or flexible scheduling? That's also part of the deal. Supervisors work with their teams to set schedules that meet both personal and business needs. Employees are encouraged to manage their time independently, meaning school drop-offs, dentist appointments and more are no problem.
The BEST Colleagues in the Business
Ask anyone at Woolpert about the best part of their job, and they're likely to answer—the people. From interns to senior leadership, we're a passionate, eclectic and fun-loving lot, and we genuinely enjoy working with each other.
Our employees are our greatest asset, and we prioritize supportive and engaging relationships so that even when teams are spread across different states, countries and continents, we're all still part of a cohesive, high-performing unit. Regular team meetings, one-on-one check-ins and office social events help us stay connected and encouraged.
Commitment to Community
Woolpert's primary core value is being supportive, and that begins at home. Our focus on promoting unity, protecting the environment and ensuring business accountability comes to life through our Environmental, Social and Governance (ESG) Program.
Moving our world forward requires a conscious and collaborative effort—that's why our employees are the key drivers of our ESG initiatives. They partner with HBCUs to expand our pipeline of diverse talent and invest in our local communities and youth through STEM-based outreach programs. They integrate sustainable and resilient design principles into our clients'—and our own—projects while taking issues like business ethics and cybersecurity very seriously.
Exciting Projects, Exotic Locations
Woolpert employees encounter some pretty amazing professional opportunities. From mapping the sea floor from a plane to planning military installations to analyzing lake water in anticipation of harmful algal blooms, the prospects are varied and virtually limitless. And not many companies offer the opportunity to travel the U.S. and the world like Woolpert. With projects and office across the globe, there's always an opportunity to experience something new.
One more thing—at Woolpert, we LOVE tech, and that often means integrating the newest technologies into most every project we complete. If we can't find a commercial solution to meet our project needs, our R&D team will develop one in house. We also hold an Innovation Challenge for employees to ideate, pitch and develop (with company funding) their bright new concepts for moving Woolpert forward.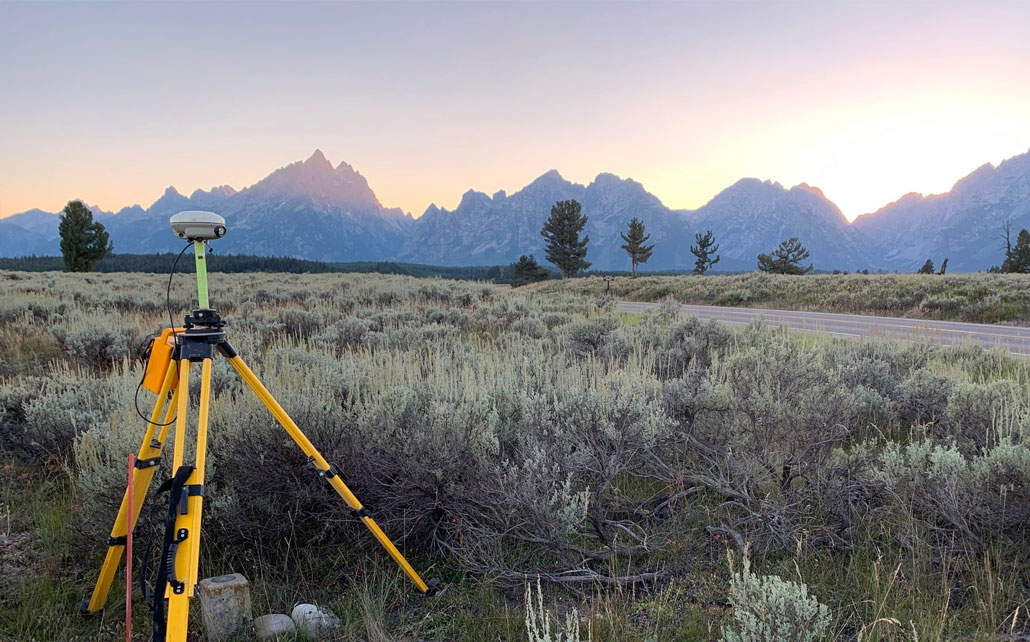 Sweet Compensation—and a Suite of Growth Opportunities
How does above-industry pay, unlimited vacation, quality health care and technology stipends sound to you? At Woolpert, all of these benefits are standard, and employees are encouraged to take advantage of optional benefits, including 401k employer contributions, tuition reimbursement, pet insurance and more.
We are known not only for our generous compensation packages, but also for our commitment to individual employee development. Career paths offer promotion potential, and cross-market training opens doors for movement across sectors. Employees set their own goals (with supervisor assistance) and can even create individualized, structured career advancement plans. What's more, every employee has an opportunity to become a Woolpert principal and own shares in the company.
Woolpert, Inc., ensures nondiscrimination in all programs and activities in accordance with Title VI of the Civil Rights Act of 1964. If you need more information or special assistance for persons with disabilities or limited English proficiency, contact Human Resources at 937.531.1222 (TTY/TDD users, call 711).
Woolpert is an EEO/AA Employer M/F/Disabled/Vet
EEO is the Law
EEO is the Law Supplement
Pay Transparency Nondiscrimination Provision