WINSTON-SALEM STATE UNIVERSITY DONALD JULIAN REAVES (DJR) STUDENT ACTIVITIES CENTER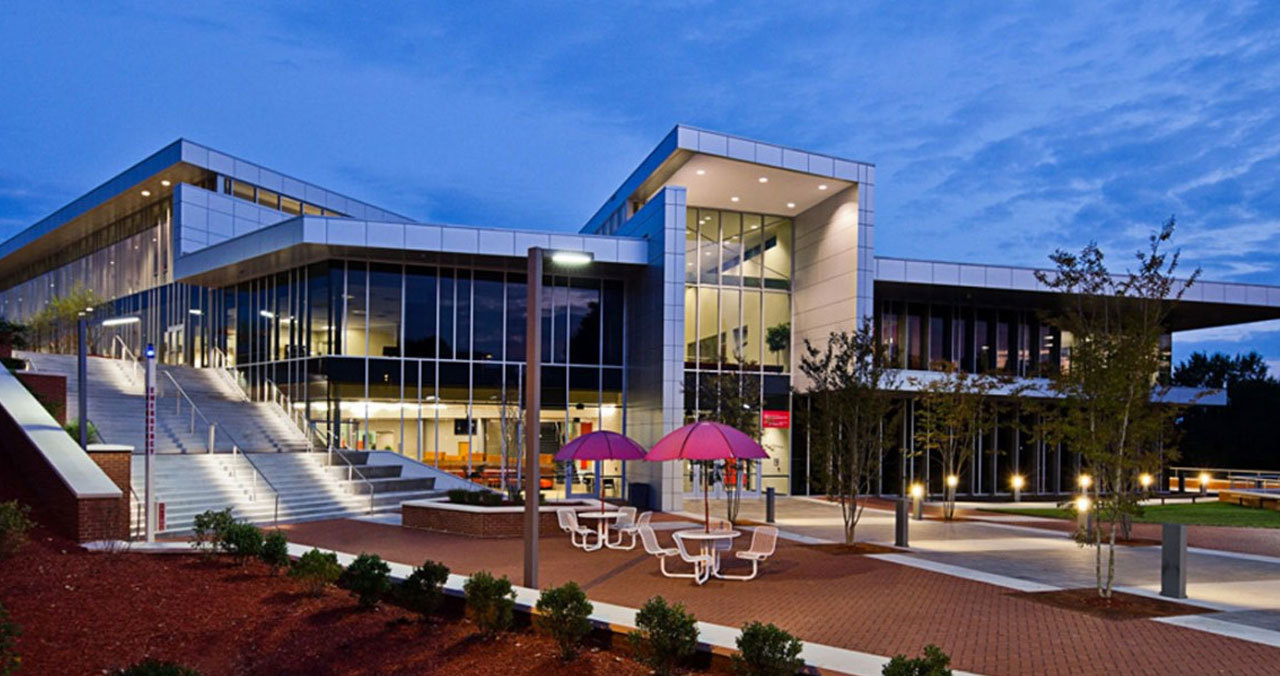 Project Details
CLIENT
Winston-Salem University
LOCATION
Winston-Salem, NC
USGBC LEED-NC Gold® certified
The historically black institution has experienced healthy growth in recent years and saw an increased need for a student activities center that would meet the needs of contemporary student life.

Teamed with Moody Nolan, Inc.; Sud Associates, PA; Laurene, Ricker & Sorrell; Samet, Corp. and SRS, Inc., Woolpert's design team architects helped program and design a new 95,781-square-foot Student Activities Center for the university.
Founded in 1892, Winston-Salem State University serves more than 6,000 students a year.

The new facility includes a campus hall, two basketball courts within a multi-purpose gymnasium, a suspended walking/jogging track, fitness areas for weights and aerobic exercise, group exercise rooms, commuter and student lounges, meeting rooms, offices for Student Affairs and student organizations and a four-vendor food court with dining areas.
This new center provides a new social heart of the campus, easily accessible on foot, bike or via transit. Its new sustainable elements translates into both substantial energy use reductions as well as savings for the university. The aesthetically beautiful, modern building establishes itself as an activities center focal point at the campus, while complimenting its surroundings.
*previously Thompson Student Services Center
Please note that professional services within the State of North Carolina are performed by Woolpert North Carolina, PLLC, an affiliate of Woolpert, Inc.
AWARD

This industry-leading project is the winner of the following awards:

CPN Star Award
Learning by Design Outstanding Project Award